Learn Mandarin Easily with Mandarin Speaking Class
Do you want to study Mandarin but are unsure of where to begin? Consider taking Mandarin language lessons! Whether you're a beginner or an experienced speaker, these sessions provide a fun and engaging method to learn Mandarin. We'll look at the advantages of studying Mandarin in this post, as well as how taking Mandarin speaking class may advance your language learning.
What advantages come from studying Mandarin?
Numerous personal and professional advantages may be derived from learning Mandarin. Here are a few of the numerous advantages-
Widely spoken language: More than a billion people speak Mandarin, so studying it may lead to a wealth of options for business, travel, and interpersonal connections.
Increases Cognitive Function: Studying a new language can improve one's memory, problem-solving abilities, and cognitive function.
Increases Cultural knowledge: Learning a language also requires learning about the culture of that country, which can increase one's knowledge of and respect for other cultures.
Improves Career Prospects: Given China's expanding economic clout, proficiency in Mandarin is a strong advantage across a wide range of businesses.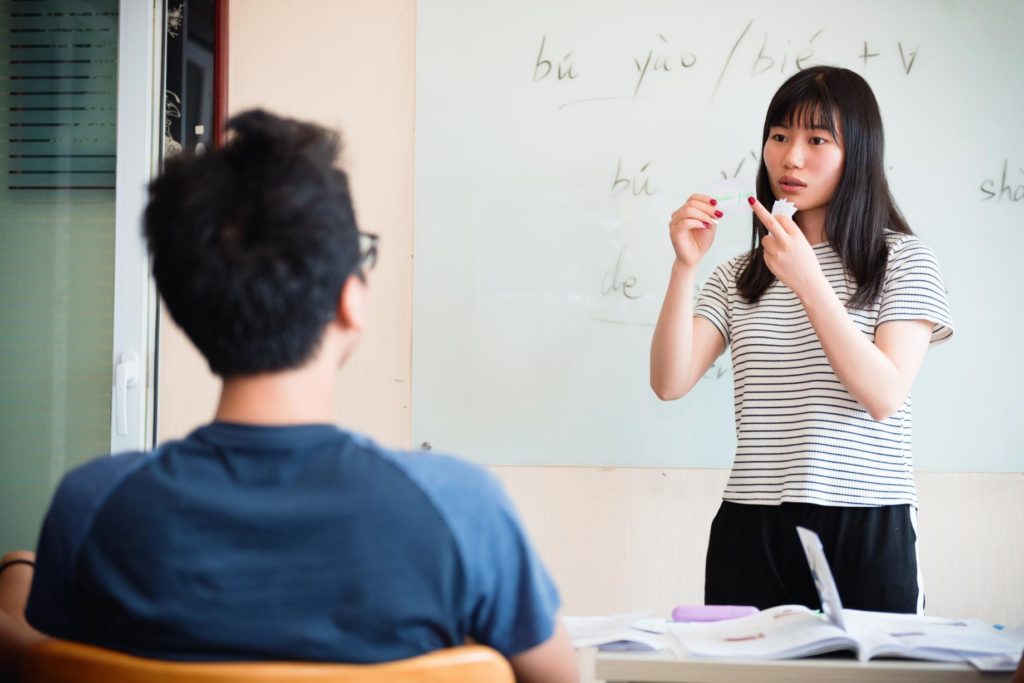 What are a few things that one should consider when studying Mandarin?
Mandarin may be learned in a variety of ways, including through online courses and self-study, but one of the best ways is through speaking sessions. Here are a few other factors:
Well-set curriculum: Mandarin speaking lessons with a defined curriculum are created to lead you through the process of learning the language and aid in your steady advancement.
Expert Advice: You may learn Mandarin with ease by enrolling in speaking sessions taught by qualified instructors who can address your concerns, give tailored feedback, and provide insights into Chinese culture.
Fun and Social Setting: Studying in a group may be a social experience that introduces you to new people and gives you a safe space to practise your language abilities.
How Can You Pick the Best Mandarin Speaking Course?
It's crucial to take your objectives, timetable, and preferred learning method into account while selecting a Mandarin speaking class. Here are some things to think about:
Class calendar: Whether you choose a weekly or intensive course, be sure the class calendar meets your availability.
Class level: Whether you're a beginner or an advanced speaker, pick a class that corresponds to your ability level.
Instructor: Make sure the instructor has expertise teaching Mandarin and is a native speaker of the language or has a high level of competency.
Class size: Take into account the size of the class and decide if you want a small or large learning environment.
In conclusion, studying Mandarin may be a worthwhile and gratifying activity that presents chances for both job success and personal improvement. A pleasant and sociable setting, professional instruction, and interactive and organised learning methods are all provided by mandarin speaking lessons. To provide the greatest experience possible, take into account your goals, schedule, and learning preferences while selecting a class. Take Mandarin language lessons now to get started on your path to fluency!